Improved Hygiene

Ideal for applications where hygiene is of paramount importance, such as white rooms, food processing, hospital and chemical industry applications.
Versatile

The detection distance can be adjusted from 5 – 40cm.
Toggle or Pulse mode settings are also possible.
Water Resistant

Water-resistant foam gasket protects the ClearWave switch from water ingress.
Reduced Time Onsite

Flush mounted, removing the need for time-consuming wall construction.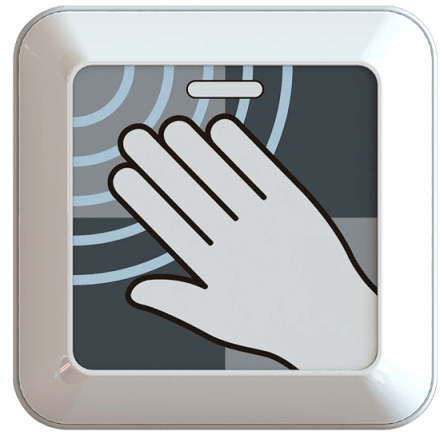 ModelClearWave: Door Activation Switch
Detection MethodK-Band 24.125Ghz – Microwave Motion Detection
Detection Range5-40cm
Sensor Dimensions86mm x 86mm x 20mm
IP RatingIP55
Power Supply12 to 30V DC, 12 to 24V AC
Power Consumption40mA (DC24V)
Operating Temperature-20°C to +60°C, (-4°F to 131°F)
Weight80g + 160g
Available ColoursWhite