One Sensor, Three Applications

3-in-1 sensor for standard (relay) or emergency escape route (current/frequency) door activation and safety.
Only one sensor required by door installation teams to cover all sliding door types.
Pedestrian Safety

Door Learn technology provides unrivalled pedestrian safety.
3-row infrared safety curtain protects pedestrian inside and around the door close zone.
Monitored safety system.
Energy Efficient

Unidirectional detecting technology reduces building energy losses by as much as 20%.
Cross Traffic filtering reduces instances of unintentional door activations caused by pedestrians walking parallel to the door.
Reduced Time Onsite

Installation instructions clearly printed on the sensor body.
Factory pre-set dipswitch settings to conform to EN16005.
Intelligent software prevents false door activations.
One piece sensor body construction prevents parts getting lost or broken during installation.
ModelSSR-3-ER: Automatic Door Activation & Safety for Standard and Escape Route Doors
Detection MethodMicrowave Motion Detection, K-Band + Active Infrared Detection
Installation Height2000mm to 3500mm (6.5ft to 11.5ft)
Sensor Dimensions265mm (W), 60mm (H), 43mm (D)
Presence Timer2s, 30s, 1min and infinity (Active Infrared 3 rows)
IP Rating54
Power Supply12 to 24V AC: 12 to 30V DC ±10% 50/60Hz
Power ConsumptionAC12V-2.5 [VA] (Max) AC24V-2.5 [VA] (Max) DC12V-150 [mA] (Max) DC30V-80 [mA] (Max)
Operating Temperature-20°C to +60°C (-4°F to 140°F)
Weight254g (0.56 lbs)
Available ColoursBlack: Product Code = SSR-3/BL. Silver: Product Code = SSR-3/S.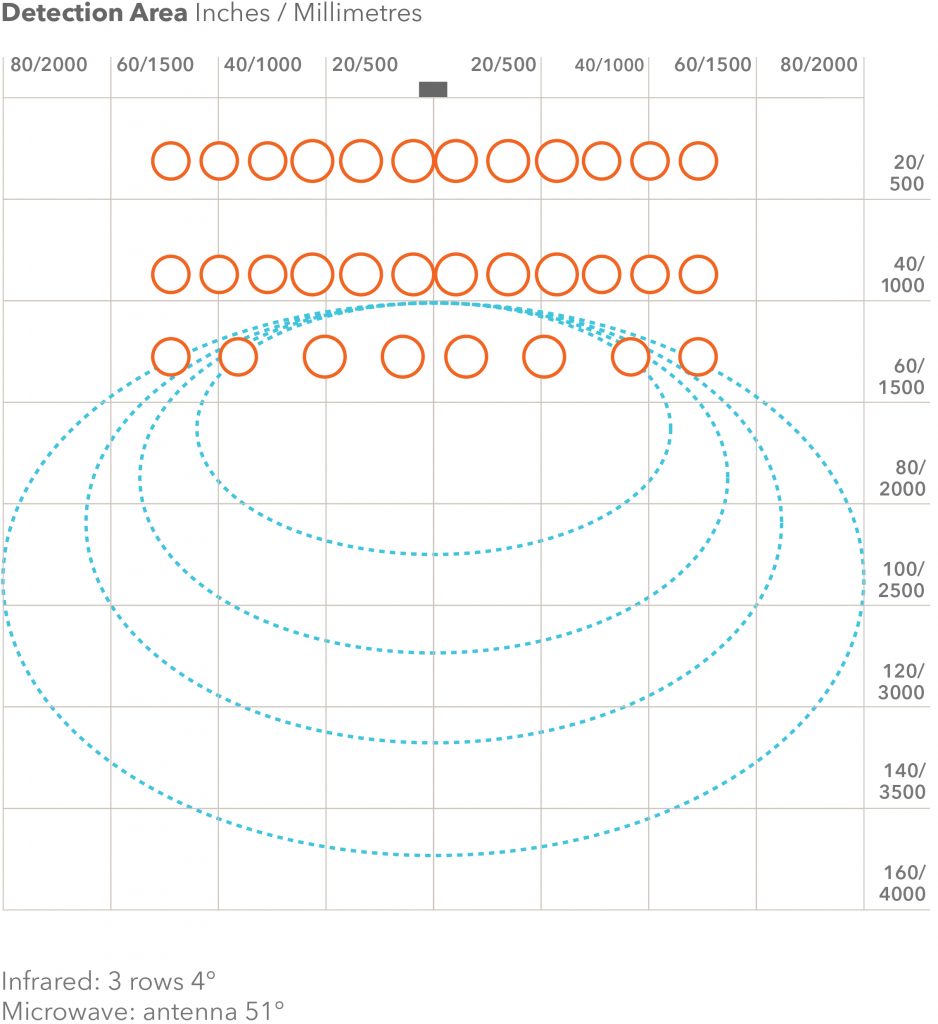 HA-130
Internal mounting bracket
UTB
Under transom bracket
BF-2 Spotfinder
Infrared spot finder tool
COV-SSR-3/BL
Black sensor cover for SSR-3